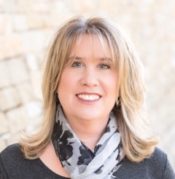 Evelyn Krailo, REALTOR®
(210) 488-1754
[email protected]
Search for your new home here!
Evelyn is an experienced agent who prefers to work with a select group of clients at any given time in order to focus on their individual needs. She is a native of Austin, but has lived in five states and seven cities across the Country while moving with the United States Air Force. Evelyn has landed in Spring Branch after falling in love with the Texas Hill Country. She gained invaluable experience in several diverse markets with residential sales, purchases and property management through her travels. Evelyn has a passion for learning, is detail focused, and is diligent about providing top notch service and advice to her clients. She is a certified home staging design agent, and she has been a real estate investor herself. Whether marketing a home for sale or developing it as an investment, she stands ready and able to help!
Customer Testimonial:
"We have bought/sold two previous homes with real estate agents who were supposedly experts in meeting our specific needs. While they were very polite, it seemed they were content to put in minimal effort and merely respond to our requests or ideas. Evelyn shattered that mold and renewed our faith in her profession. She listened to our needs and desires and then presented us with her plan to sell our home quickly. And she delivered! She advertised effectively, scheduled open houses, and helped us stage our home beautifully. We had multiple visits and then an offer in 10 days! She truly was with us step by step through the negotiations and contract process. We felt completely informed and truly valued by Evelyn the entire time. When Evelyn agrees to take you as a client, you can rest assured that she has your best interests at heart through the entire process.
-Steve & Shannon
"Over the years we have worked with many real estate agents. Evelyn Krailo stands out as being our favorite one so far! We were moving from out of state and didn't know the area well. She listened to our needs and carefully researched communities that fit our parameters and then even mailed us a package with information and maps of the area! Her patience and helpfulness, along with her hard work and dedication to finding the right fit for us were all great character qualities. Evelyn was readily available and punctual to appointments, even setting up more viewings on the fly when we were out looking at properties and passed something that looked potentially interesting. When we found the right home, Evelyn represented us very well and worked tirelessly into the night negotiating for us. We never felt pressured working with her; it was more like we had a friend in the business that cared about our family. We would not hesitate to recommend Evelyn to anyone looking for a real estate advocate."
-Josh & Pam